Joy
03.05.2014
Fantastic girl! Graceful, petite, sexy, young, elegant! A real diamond in the agency! Really amazing game tongue and lips with a member! Magic blow job! Thank you dear! :-*
---
Michele
30.04.2014
I love this girl! She really makes a divine blowjob! I even thought that she really is a great pleasure from it. Spasibo, my pretty woman :*
---
Arny
27.04.2014
This girl really slim, pretty, and too much important - hot Nimfa! I like her so much. Thank's to Gia for grate time with Lina.
---
Denis
19.04.2014
This lovely Mademoiselle Lina surprised me. She looks very young girl: and her face, and body. And she's very hot in sex. Indeed her mouth, tongue, narrow / tight pussy ... Young and professional!
---
R.
16.04.2014
Took the girl to a restaurant, dined ... Very clever, lovely, educated, with manners! She left the pleasant company, and after we came in my room. Such a transformation! Turned playful kitty! Lina, thank you for an unforgettable evening! Blowjob really magical! Sorry, there was only one day in Kiev! I will recommend to my friends only this agency! Thank you!
---
R. S.
09.04.2014
This baby is cute, pretty, educated... agree with all that she's doing blowjob divine. And her pussy so tight... To fuck her - great fun! But most of all I was surprised that it also caters to business and in her mind there are different ideas, sorry that there was no time to talk... Yes, and her mouth was a little busy with games...)))
---
Frank
27.02.2014
Hi, Does she travel to Europe? If not, which girls do please. Thank you
Answer: yes, she can travel but you need to pay for the visa for her. Please, contact our manager by email uagirls@ukr.net
---
J.K.
23.02.2014
Oh, this little girl back? I remember her professional massage! Finally, in Ukraine for all is quiet, I plan soon to be in Kiev! I hope she remembers me too! I could not forget her fantastic mouth! And I could not forget her little a narrow pussy! She really Sweet Girl :*
---
LINA
20.02.2014
Hey, men! For those who love a professional relaxing massage! In my handbag, a new massage oil "Tender is the night", Limited edition in the natural cosmetics Lush. See you soon!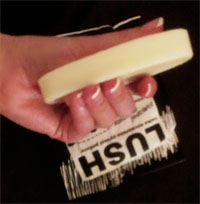 ---
Dr.Sh.
25.01.2014
A week ago I was in Kiev and took Lina. At first, I thought, "Oh, she was thirty, perhaps her photo with Photoshop!" When very young girl opened the door and entered the room, I thought, "Oh, she have a 18??". Thanks to the agency for a great recommendation! And when it came to sex ... Oh ... her tongue is very hot! When she sucks - it's gorgeous! I was relaxed and enjoyed! Lina was really divine! Thank you, Gia!
---
Donald
21.01.2014
I was recently in Kiev and had a wonderful time with Lina. She is a sweet young lady and very sexy. I hope to be able to see her again on another trip.
---
George
02.12.2013
Hello! Slave service is +60$. Is it possible to get rimjob service from this lady? What's the price?
Answer: she doesn't provide rimjob service. You can Try such service with Alla, Olga , Dominika .
---
Tommy
09.11.2013
From the first look everyone can see that this is one of those girls who are nice inside out. And that was the time photos didn't fool me - she really was that way. Lina is angelic lady, she's not only sexable, but also talkable. We even had another date to watch a football game - yes, she's one of those girls who really love football. And sex is amazing - her body is slim but still powerful.
---
Send comment