Wolfgang
02.03.2018
Dominika offers a slave service and deep throat. Is a hard throatfucking with cum in throat possible? Does Dominika travel to Germany?
Answer: it IS possible, but for additional payment, which you need to discuss with manager. Please contact us via the phone or e-mail and clear this out.
---
Peter
29.01.2018
Considering WHAT she does and HOW she does it, Dominika could easily be something like a super famous sex coach, she has enough energy, skills, and what's even more important - enough passion and love for sex to do great in that area. Luckily for us, simple men, she's a great escort and each one of us can easily meet her and spend some time together. She's the type of girl you always wanted to meet, the one who lets you fulfill all the fantasies, and even more - gives you new ones, the ones you keep thinking about till you fulfill them with her the next time. And the next time definitely will happen, don't fool yourself. Dominika's a drug, and I'm happy that I'm addicted to this babe.
---
Vince
25.11.2017
I was a bit hesitant to write this review since Dominika already has so many amazing reviews so what more I can possibly contribute? Finally I decided to review anyway as a tribute to this amazing lady. In doing so I will try to find some new aspects that haven't been discussed before. There is no doubt Dominika is amazing in bed, like many other reviewers wrote, she is one of the best girls in Ukraine, not Kiev only. Apart from providing awesome service, Dominika's great and amazing personality is worth a special mentioning. It's probably the first time I met such a positive, outgoing and lovely lady, she is literally shining inside her and spread her joy to anyone lucky enough to be with her. Making people happy is the business she is and she is the very best at that. I had a rough day before and was even thinking of cancelling the booking because I wasn't much in the mood but I am so glad I didn't! Dominika's turned me up in seconds and I was the happiest person in the world when she left my room, I'm totally serious! I would seriously pay her rate just for companionship but coupled with the amazing sex she delivers, this is incredible value which you just can't beat, even in this great agency full of gorgeous girls! Can you put a price for someone making you happy? That's what Dominika does. This lovely girl is a must see lady, cannot recommend her highly enough.
---
Martin
11.11.2017
On my trip to Ukraine was looking for someone who can provide both GFE and great unforgettable sex. My choice was Dominika. First of all her list of service is extensive and I can say it in advance that Dominika DOES deliver perfectly! Booking a week in advance, guaranteed me a suitable time with my schedule (manager told me that they usually book no more than day in advance but I insisted and thankfully they agreed). I also was lucky to catch an earlier flight, and Dominika accomodated that change of time happily. So how was it you ask? I think that many guys on this site have covered in great details what happens when you are in Dominika's boudoir, having fun with this hot beauty! What did feel the best was Dominika's kindness, friendship, care and total being present 100% in the moment, giving herself totally in more ways than one.. And her massage skills ooooh my god. I can go on forever! Dominika is all about pleasure, definitely not rushing; after the first part of the action, Dominika proposed to order some food to have together (I was totally down for that!) and whilst waiting we shared some very personal conversation, just like good friends do. And her skills in English are great! And then it was more time entertwined in intense passion orgasmiscally for both of us. Dominika is a real Lady who gives 100% of herself very compasionately! We will definitely meet again many many times.
---
Lapidus
12.05.2017
Dominika is really a good choise in Kiev. From the moment she entered my apartment she was like at home. Very friendly and real GFE. Her pussy very tight and fresh, but also flexible, you can fist her if you warm her up first. Her BJ is fantastix, really good suction and she adjust easilly to what man want.For those who like wet sex, this woman is a treasure. I was thinking i was drinking all her warm fresh pee, but she had more. She shameless lie on the bed and spread legs, peeing so much on the floor, i think it was not possible. All in all I will recomand this woman. Very natural and sweet.I will call for her again, when im in Kiev.
---
Saman
11.05.2017
Last week I had a wonderful sexy girlfriend experience three hours with Dominica after three years in Kiev.She has got little weight but it didn't bother me not at all.Her kiss..way of erotically touches everywhere in my bodies.the way she sucked my dick untill I got real hard to push my dick into her beautiful pink tight pussy.. which smelled and tasted so good when I licked her ..She wanted to push my 3,4 and finally 5 fingers in her juicy pussy ..After couple of thrust she started to shout and pressed her vulva several times arround my fingers and suddenly came like vulcanic
---
D
02.04.2017
I had a wonde4rful time with Dominika. True GFE experience, wish I could have had her a few more times or even longer. I also have to thank her for the best Blowjob I have ever had, her deep throat is so amazing and also the best I have ever had. It was a pleasure to also please her. Thank you for all the fun and enjoyment of pleasing and be pleased.
---
Eric
23.03.2017
Does she get fist fucking? What about anal? I understood no, but i see that she has DP toy, so I assume that she is open to anal sex?
Answer: no anal service is provided by Dominica.
---
Patrick
02.03.2017
Does she have playboy bunny suit?? Would love to see dressed up as one... Also what type of sexual activity does she enjoy most??? Since am looking for a GFE it's only fair that we both get some pleasure out of the encounter.... So Dominika my dear, what type of sex turns you on the most??
Answer: Dominika is a phenomena among our escorts, she really enjoys everything! Of course, caressing her body and giving her oral pleasure is surely the way to win her heart :) She is the perfect choice for GFE by the way. Please ask our operator about her suit's!
---
Ashley
04.02.2017
I see she offers slave services. What does this include? I am a BDSM newbie. And will she let another girl from Gia dominate her? I am asking for Lesbi cum Slave service. I would like to invite Dominika with Alisa or Anna. The other girl can do Lesbi and dominate her. Is this possible?
Answer: Dominika is very experienced in both slave and domination services. So she can dominate, she can offer slave services. She's a pro. She can let another Gia girl dominate her, but you have to choose a girl who offers both Lesbi and domination services. For example, Alisa will be really perfect for this! And you will have true satisfaction watching. You have to pay additionally for lesbi services and domination/slave services (to each girl).
---
Go
12.10.2016
Is Dominika open to doing cum in throat while deepthroating? She seems very adventureous and openminded, so would think that she might be open to it.
Answer: yes, she's really into it! If you want a real porn experience, blow-minding one, Dominika will be THE BEST for this. She is really open-minded and she loves trying new things, even though her experience is CRAZY!
---
K
11.07.2016
Is shower together is provided by her
Answer: Yes.
---
Murad
01.07.2016
We will be with friends in Kiev at the end of July.. she does group sex.it may be with us? (several men from Istanbul).she is ready to have sex with Eastern men? possible? we want sex in different positions, and CIM.
Answer: Yes, possible.
---
John
24.06.2016
I was with this lady 3 hours. I can say she is fantastic. Real GFE and do everything for me. She had some more weight than on photos, yes a little fat and when i comment this sha turned her ass to me and told me i have to spank her for this. Really funny way to solve out a fact and i lie from photos, but she did it well. She was wet and horny and have deliciouse sweet shaved pussy. A real escort. She pee on me and on the floor without any shame. A real slut. I can recomend her... By the way her pyssy taste very fresh and she was real wet.
---
Patrick
01.05.2016
Does she have any children?
Answer: No.
---
DOMINIKA
26.01.2016
Hello! I'd love to talk to you, my dear future client and tell you something. I've been working in GIA for quite a long time, in fact, I'm one of the most regular girls here :) I have the great working experience and that helped me with finding out what I like about sex, with finding out what men love about sex. I make ultimate combination out of it, and I make no mistakes - I'm always doing my best to satisfy. I love sex! I love sex so much, and almost everything brings me a lot of pleasure. You can see it from my additional services list. I do offer things no one else dares to offer. I like new partners, trying out new things and you can always experiment with me, try something you've never tried before. I LOVE BDSM - I'm great at dominating and I love being submissive. I love group sex, sex with couples and sex with different men and women, orgies and stuff. I would like to know your fantasies and I would like you to try everything you'd like with me. If you want experienced lady who'll give you the BEST night of your whole life, let's meet.
---
Adeline
26.10.2015
Hello I am a transex from Belgium and will visit Kiev in November. Dominika or some other girl could meet me, to spend some time together? Regards Adeline
Answer: Yes, of course. Our girls welcome all types of love and you can be sure, that you'll find the right person to spend time with here. Looking forward to welcome you among our clients, Adeline!
---
Gianni
06.09.2015
Hi, if i take dominica with Varvara for lesbi show , they will allow to me to participate with them, and if they can suck me together in the same moment Thank you
Answer: right, they can suck you together and you can participate with them in lesbi show.
---
Frenchman
15.08.2015
Hi Dominika. I passionately love a beautiful woman,sexy,suck me,lick me,sensually,for hours. Would you lick and suck me several hours? Thank you and see you soon.
---
Frenchman
15.08.2015
Hi Dominika. I passionately love a beautiful woman,sexy,suck me,lick me,sensually,for hours. Would you lick and suck me several hours? Thank you and see you soon.
Answer: Hello baby... If you're into having the most passionate sex you've EVER had in your life, you just need to meet me as soon as possible... I see you're very horny... Your comment turned me on and I actually just can't wait till we meet in person to lick your body not just for hours... But as long as you like me to. I love to please... I love to do everything you want and I actually get so much pleasure with just kissing... Sucking... Licking... Giving you the best orgasm you can possibly think about. Don't waste your time imagining this... Because it will be so much better than you can even imagine. I will bring you to the verge of pleasure... Can't wait... Come to me!
---
Francesco
14.06.2015
Hi, i'm a gentlemen from italy and i would like to invite Dominika for a weekend (3 days) for a gfe experience. If i'm understand right is it possible? thank you.
Answer: Dominika will love to visit you. Please contact our manager for further information.
---
Ted K.
01.06.2015
Which slave services does Dominika offer? Anyone that she particularly enjoys? How about G.rain receive? No anala at all? Finally, I understand she can travel to any Schengen country, correct?
DOMINIKA: I really enjoy role play, bondage and domination and I have the experience of a slave girl. Fetish, bondage, games (for example, boss and secretary, teacher and student, etc.). I have some stuff for it) Golden rain to get - Yes. I don't perform anal service. Otherwise there are almost no restrictions. You can find all my services on this page. I can come to Schengen countries and will be glad to visit you).
---
am
16.05.2015
an extremely pleasant an sexy companion was at my hotel for one hour does everything to please you and make you feel special. she gives you a feeling of a real girlfriend trying to please you and not like a professional coming to take your money, slowly building your climax , attentive sexy and as far as i'm concerned highly highly recommended.
---
canadiancowboy
30.04.2015
i had dominka for 3 hours wow what a lady .before payment she deep kissed me and lots of hugs .i pointed to the money to make sure she knew i was going to pay,she was in no hurry to get this part over with.ok then on with the session she gave me a little dom demo which was good im not so good with this .she slowly put my hands where she wanted to be touched .she slowwly pulled my jeans off and kissed my shorts and proceeded to take them off and give me a bareback blow job omg can she do this with vigor .put a hat on and proceeded to fuck her hard i was ready to cum so she took me very deep throat and swallowed it all .i tried golden shower receive she got me into the bath tub and asked if i was ready i said yes she did her thing i asked if i could touch her pussy as she did this she said of course you can .she rode me very hard and tired to make me cum again she got herself off .i mean really came with a shutter and shake .she showed me that she liked 4 fingers in pussy so i did that she came 2 more time the one time she actually pulled my fingers our she had got so sensitive .i played with her bum hole .she stayed right till the 3 hours were up i asked her repeatedly if our time was up she said she was not wooried about time .she took my pee on her breasts .after the session she stayed another hour we had champagne and she talked about her work and rubbed her legs against me .she took the champagne and put it on her nipples and let me kiss her one more time on her breasts.before she left she kissed me passionately on the lips.she can kiss all the way through the session with deep tongue and pretty aggressively she truly loves her job better that girlfriend experience. i come from north America and have never found this kind of service ever will be back very soon and she like ksusha so will try her and Dominkika she was more than happy to offer this service.i had some issues with the manager finding my address but this did not detour her from sending Dominika to my flat.Gia you are the best of the best keep up the good work.super clean ladies and very cautious on intimate but it was the best experience i ever had thanks Dominika so much will see you in a few months xoxo
---
Rony
23.04.2015
WOW. WOW. WOW. In a good way :) This is my third trip to Kiev and my Gia girl # 8, i met 7 girls before and I feel bad I waited this long to make love to this beauty, I wish I met her first so I stayed with her. They are all good, but Dominika is the only one that reminded me of Geisha service in Tokyo: she is a professional at making a man feel GREAT. I think she loves her job and she perfected every aspect to an ART! She found what I like the most, even things I did not know I like! and she did them to perfection, like an artist playing her instrument, but I was the instrument LOL For me is Dominika forever! Classy, delicate, considered, hard working, sexy, smelling terrific, perfect body and skin. She just left and I think I will call again today!
---
Leo
17.04.2015
Don't waste time/money with other girls, all they say here is true, nobody can ask for more, she is perfect, beautiful and gives the best sex ever. I was tired from my long flights, I called anyway but was not sure I could perform... nonsense, this lady gor me in the mood and took my load like a champ! I will call Gia for here on every trip, is magic! (I did not even take the blue pill, not necesary with her)
---
rusty69
09.03.2015
who does Does dominika do lesbiam with
Admin: Dominika can work with each girl from our variety. She is super professional, and she gets true satisfaction out of lesbi practices. You can choose any girl you like and order Dominika to take some toys (just do it before the meeting).
---
rusty
28.02.2015
is the one toy in the picture looks like a butt plug is this part of her routine and will she allow one finger in bumm
Answer: Yes, Dominika can do it. Please, say about your desire before meeting in phone calling.
---
rusty69
26.01.2015
will she kiss the full 4 hours i have her?IS she ;like full girlfriend experience.and will she keep the strip of pussy hair thats so sexy
Admin: Dominika really loves her work, she is one of the most experienced and uninhibited ladies in this agency. She loves kissing and she can do this for a long time. You will get the whole girlfriend experience with her, trust us. She will make you feel really special, like you're on a date.
---
Saman
17.10.2014
Yesterday evening I spend very intimate erotic memorable moments with Dominika who were so beautiful, Young, Laughing face ..very sweet tight pink golden gate in downstaires ..with a very posive active attention to me every seconds and minutes..She enjoyed our love making moments as much she could ..at the same time touches and explored my body to give me full satisfaction everywhere..She had full of sexual energy and she never get tired at all..Experienced and know howvto enjoy sex in a best way...At the same she was like a real girlfriend and I didn't wanted to leave her after our meeting.Became nostalgic and went back to my young student life during our short meeting.My ex girlfriend were very similiar like her.I met two girls from Gia agency Lesia an Dominika.They are real asset for this reliable agency in Kiev.I will remain hervrest of my life.Please convey my thanks to her and Lesia too.Hope to meet her some other time if I have that chance again inmy life...!!
---
S
10.09.2014
You say that Dominika offers to swallow for an additional fee, but does not offer CIM. Can you clarify?
Answer: she offers swallow + CIM for an additional fee.
---
Michael
14.05.2014
Dominika, was the lady I met when there. She was kind, gentle, lovely, courteous and passionate. Cannot say enough good things about her. I was obviously impressed with her and with your services. Thank you for your response regarding girls outside of Ukraine. I will definitely consider this.
---
PedroToronja
13.04.2014
She is very sweet and very accommodating. I was tired after a long day and was not reacting very fast... she worked long and hard until I was 'happy'. I give her a lot of credit for that. She is also smart and a nice person. She arrived on time and she would have stayed longer if not that I had to go to sleep for meetings tomorrow. You won't regret meeting her.
---
DOMINIKA
15.03.2014
I have some incredibly sexy toys that will raise your mood and mine. Let's use them together!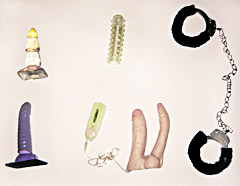 ---
Peter
23.01.2014
On Linas page you write that Dominika offers rimjob service. Is there any extra price for this?
Aswer: no extra for rimjob service with Dominika.
---
Keith
16.12.2013
I used Dominika as the professional escort model two weeks ago, and there was a definite spark between us, so I asked her for a personal date, just for us two. Since I have no place to invite her, I had to use agency's flat, and I was worried it was not the best one, but it was great and very cozy. Dominika already waited for me when I arrived. Sensual body and very responding lady, she loves everything you do with her and she's up to fulfilling any sexy ideas that come to your head. I will certainly attend her again.
---
Michael
02.12.2013
Dominica, was incredible. : Patient, attentive, warm, sexy, aggressive at just right time. Always smiled , alert , happy. Dynamite in and out of bed. I will definitely ask for her again . The best no rush experience I have ever had.
---
Az
25.09.2013
Amazingly Attractive Beautiful & Sexy Woman... I will make sure to try to meet with her on my next trip to Kiev...
---
Send comment