24.10.2016
She is the best!
---
John
16.12.2015
As Lesia does domination, is it possible for her to use a strapon? And is Lesia a good salve?
Answer: Lesia offers domination and slave services. She has enough experience in both. She can use her toys, which you can see in comments below your comment. She doesn't own a strapon, but she can use yours.
---
18.09.2015
Lesia seemed sweet and funny to me. She was waiting for me in agency's apartment, all dressed up. She even offered me some coffee or tea but luckily I always bring something way more interesting while meeting girls :) We tried to talk while having a glass of champagne, but it was a bit hard, some things were definitely lost in translation. Sex with Lesia is nice, but she's a little too passionate for me, I like things when they're slow. When I told her this, she changed her tempo, but I was still a bit overwhelmed. She's a great girl and a professional, there's no doubt about it, but she'll be way more suitable to those who love passionate nd sexy ladies.
---
J
06.02.2015
It would be really fun for you to meet Lesia. If you're tired and you want to get unbelievable satisfaction with a girl, and not get into something unbelievably boring and meet someone too vain, you have to get down with her. She does nearly everything you can imagine! She gave me terrific b/j and I enjoyed watching her masturbate. She has hard and trained body and she is absolutely funny and nice. Best choice for a hard day's night.
---
Jimbo
09.01.2015
I was satisfied by spending a whole night with Lesia. She gave me that incredible holiday mood by showing up in her red and white lingerie. New Year style made me smile and she raised my spirit's with perfect sex. Well said that her body is absolutely toned up and that really helps when you're getting it on with her. If you want to have a great shot of sweating and have a feeling of a good workout in your gym, but in more pleasant way, then I'd rather recommend you meeting Lesia. She will give you everything you need and more.
---
saman
15.10.2014
I met Lesia yesterday.She was so young and sexy willing to please me in different ways and I did the same to her...I wanted to have her two hours but unfortunately couldn't get any call from hotel reception.She was waiting for me in the lobby and I was waiting for her at my room upto one hour.I recomended Lesia strongly if anybody would like to relax with a gentle polite sexy young girl from Kiev.
---
tom
21.08.2014
Lesia is very confident about herself, maybe a little too much. She was too concentrated on her looks, but after one word from me she switched and started pleasing me. And it was terrific how she opened to me and how she changed her mood and started being down to earth and pleasant. She's really good as courtesan, don't know about being an escort, because she's not easy going. But she's perfect for sex!
---
M
06.04.2014
The best thing I am able to say about Lesia (and this is very important for me), is that I liked her being so relaxed. She wasn't nervous at all, she was having fun with me and I appreciated that. Most of models do not like spending time with clients, they just do their job. Lesia was all up to me, listening to each one of my wishes. And she was clean and smiley, ready for sex with me. She liked having sex with me I guess and I hope she enjoyed this as much as I do.
---
stickan
25.03.2014
I would like services from this girls because they are so sweet let me know if it possible. KISSES from Stickan
---
Lesia
04.03.2014
My new collection of sex toys!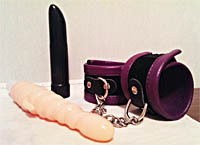 ---
Jon
12.12.2013
Very beautiful, beyond compares! Her main advantage is slim and sporty body. She takes care of herself and that can be seen easily. Very beautifully looking lady. And she is willing to spend her time with you whoever you are. I don't know what is the person called alberto talking about (maybe it was just your bad attitude pal), but she was veeeery good in bed and very interested in me as a person. We spent 5 hours together and I didn't want to let her go. Can't even compare her to any escort-lady I've met before. She's really outstanding.
---
Mike
23.11.2013
A very outstanding young girl, her tight body was actually better in person than the photographs on the site.
---
alberto
12.11.2013
I had a meeting with Lesia and I have mixed feelings about it. She was nice and met my requests but looked uninterested and was more attracted by her smartphone than me. Cbear above was luckier, she must have been in a better mood.
---
Cbear
22.10.2013
You are very,hot sexy lady.A man would be a stupid fool not to spend time with you.I hope to ,in the near future.
---
Send comment