Why to travel with escort girls?
Escort services are the best way to ensure you a quality travel companion!
For someone, traveling is the best way to meet new people. Someone finds love while traveling. But most of people treat travels as the possibility to just unwind, have some fun and sexy time and that's where the challenges start.
If you're looking for a potential partner for your trip, there are tons of options, but only one right solution. Let's dive into this and find out how to make your traveling memorable, safe and enjoyable.
Meeting someone on the internet: why you should say no to this idea
Meeting people on the internet to then travel together is something a lot of younger people, like students, do a lot. Social media, internet forums are full with threads for people who want to travel together. Sure, when you're really young, it seems like a great option to divide costs and meet someone new with similar interests. But this might quickly turn into a disaster.
Mostly people who look for travel companions on social media and forums are youngsters, so chances are, you will find a student who wants something totally different than you;
You have no scam control over the person you're going to travel with. You essentially have no control over this issue. You might ask for an ID beforehand, but still there's no guarantee you won't be scammed;
If you don't like the person you're with, you won't be able to get rid of them.
If you want a calm and fun trip somewhere, where you control the situation and you know how it's gonna unfold, this is sadly not an option for you. Leave forums and social media to those who need this to cut the cost and to those who enjoy the unpredictable nature of traveling with the stranger. Those might even find a love story in the end of the trip, but for people who value their time and want to get the best out of every situation it's better to look elsewhere.
Finding your travel companion on a dating website: pros and cons
Online dating apps were on the peak of their popularity… a few years ago. Sadly, now people post more and more factual information about how the algorithm of dating sites or apps works against users, especially men, how hard it is to get potential matches and how scammy are the most popular sites, like Plenty of Fish or Tinder. Free version of dating apps tend to be faulty and to get to some popular and interesting profiles, the ones more suitable for you, you need to pay for a membership. Still, it guarantees nothing.
Of course, there still people looking for a travel companion on dating apps, but there are million ways to be conned if you go to Tinder or some other app to find a girl to accompany you on a trip:
There are legitimate escorts working individually on dating sites. A lot of them. You might be looking into casual dating first, travel later, but still a nice friendly chat would end up with you getting a price for services.
You might book a trip to end up with someone you haven't seen before. Congirls are smart: a lot of them even agree to a "web-meeting" through FaceTime beforehand and find the way to fool you. Then you get to the airport and you can't recognize the person you're boarding your plane with.
You might be a victim of an identity theft. A lot of cons on dating services are built around the data theft. Then, you're left with no companion, no trip and sometimes no money.
Even if you find a companion, and she's legitimately a girl you like, once again, you have no control over this trip. She might be a gold digger looking to use you for your bank card and get a fancy time abroad, leaving you nothing in exchange.
Still, someone finds love and might even build successful relationships with someone from a dating website, but it's a gamble where the percent of win-win situations is just too damn low.
Safe to say, dating site or a free dating app are just time-consuming apps that are designed to be deleted and leave you unsatisfied.
Your best option for a safe and nice travel? Escort agency!
Escort agency, especially an established and trusted one is a place that will give you what you want and leave you satisfied. This is the place that gives you full control over how and with whom you want to travel.
If you're not looking for a long term relationships, but want to enjoy a fit and sexy girl who's always down for some fun and treats you like a king, choose escort agency over dating services and you won't be sorry. You will be provided with a huge variety of girls to choose from. You can pick based on appearance, and also ask for help to get you the one who will be the most suitable to all your needs. Someone fun, with no borders? Someone shy and timid? Someone who talks all the time? You get to choose and every little thing you want matters.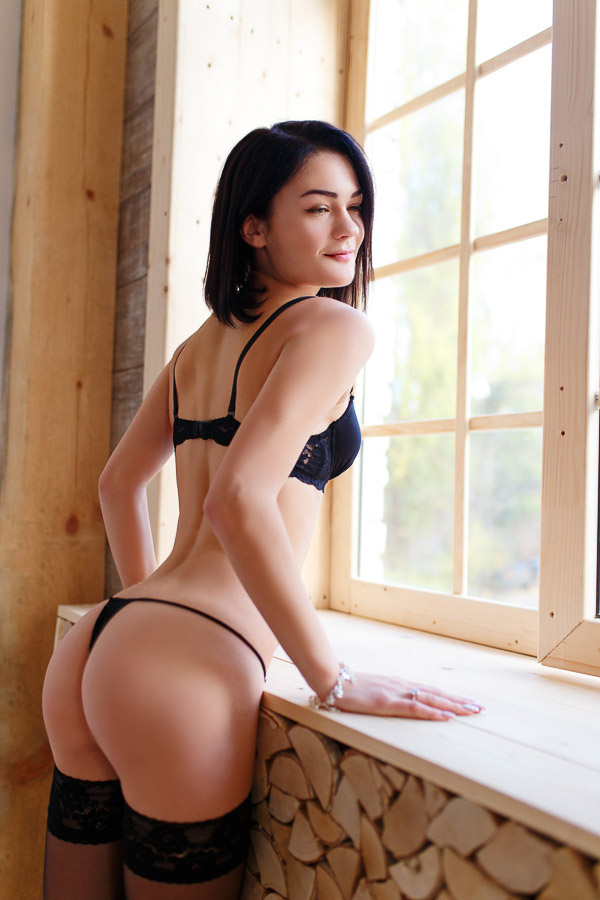 The girl you pick will be next to you and available 24 hours a day. She's literally there for you, and your great mood and satisfaction is her main goal.
Even if something happens and you're not happy with the girl you've booked during the travel, you can always contact the agency and talk to them. A lot of times you'll have the possibility to send the girl you didn't like back home and book another one.
Your money is secured too – you know what you're paying for and you'll get what you want. Your trip will be memorable and full of enjoyment, and you will always have a 100% control on any situation using an escort as a travel companion!
Send comment