Mike
14.06.2015
Rita likes to do lesbi with which girl from Gia? Does she really like to be with a girl or is it just a show? It is important that she really enjoy sex with a girl - that is why I want to know before I order. Thanks.
Answer: Rita really has a thing for ladies and you will see it if you order a lesbi show. She enjoys this type of sex sincerely. It doesn't matter which girl she's working with, she performed lesbi shows with majority of them and she just loves doing it. You'll get some unforgettable feelings.
Thanks for your reply to my message about lesbi. I understand she has worked with most of your girls. But still, the chemistry between the girls is very important. Please tell me what kind of girls she likes - what color hair, petite or tall etc. I want to chose the girls who will have best chemistry with Rita. Thanks.
Answer: She really has absolutely no preferences. If you wanna choose a lady who has a great chemistry with Rita, consider those ladies: Polina, Masha, Ilona, Ksusha, Nina, Dominika, Lada.
---
DS
10.06.2015
Does Rita enjoy getting her pussy eaten out (cunnilingus)? How much experience she has as a slave? What slave practices she enjoys?
Answer: yes, Rita enjoys cunnilingus and she has some slave experience. You can discuss the practices with her after ordering her.
---
Mike
04.06.2015
Has her brests photoshopped? To what extent?
Answer: No.
OK. So your answer is not to be trusted. I had Rita already, and I know her photos have been photoshopped.
Answer: We are always honest with our customers. Here is a photo of Rita's brests.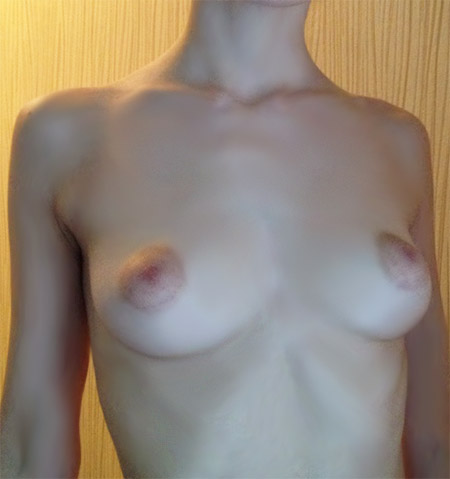 Sorry, I realize it wasn't Rita whom I had. My mistake...
---
Charles
13.02.2015
She smokes. How many time she can stay without smoke?
Answer: she can stay without smoke 1-2-3 days.
---
Bryan
11.02.2015
Sweet and nice blondie with decent English level. It was especially important for me to stay satisfied with her English, because I enjoy communicating with girls, not just having sexual intercourses with them. Rita was easy to communicate with, and she looked good. Sex was B+ (and I am really hard to satisfy). The only flaw I've seen in her is that her sexual skills are on the beginner's point. She's not professional and you can totally forget about being pampered in a way you could've only imagined. But she's quite a good learner, so if you have time and inspiration - meet this girl.
---
Send comment