Peter
09.08.2018
Hi, 500 USD charge for video shooting is for 1 time or unlimited? I plan to meet Nastia for 2 days? Also if we agree, can Nastia be the one who holds the camera?
Answer : You will pay 500$ for a video. Within 2 days you can make a video with Nastia and she can hold a camera if you want.
---
little joey
04.08.2018
please post some selfies thanks
Answer: We will add photos as soon as the girl sends it to us
---
Thomas
03.08.2018
My decision to meet Nastia was the best moment of my last trip to Kiev. Nastia is a charming lady, always smiling and very warm. I spent several hours with her, and regret only that I couldn't stay longer!
---
Mac
16.10.2017
Nastia is stunningly beautiful in the flesh - gorgeous, shining facial skin. A night to remember. I will be back for more.
---
Greg
04.08.2017
Had the opportunity to see Nastya not so long ago. I was invited to the apartment, and to my surprise, amazement and absolute delight she met me wearing the world smallest dress, showing her ample tit's in all their glory, and her legs which seemed to never end. I was lost for words, but she alleviated the situation with a warm smile, a kiss, took my hand and we were off to the room to have some fun together. I went straight into the shower and came out to a now completely naked Nastya, which was perfect. I really think she is so much hotter in person than her photos. The action was intense. I wouldn't elaborate much on sex it'self, so I would just say that I was more than happy and sex felt like something porn-worthy. After the session Nastya and I shared a glass of wine and she really captivated my interest even more if it was possible...
---
joey
17.07.2017
cant see her breasts, no selfies, forget it, i don't see girls who post only photoshopped professional photos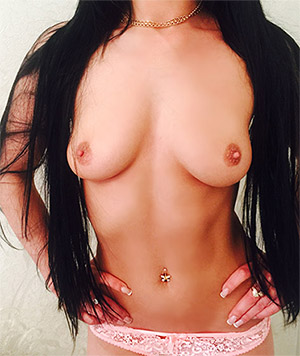 ---
Nudist
16.07.2017
Had the greatest pleasure of meeting Nastia on three occasions over the last month and she is just perfect, moreso gets better with each time. She treats a client like a boyfriend and puts on a show that just needs to be seen at least ones. I've spent time with a lot of glamorous women in my life and Nastia is top shelf. Only two women have been able to deep throat me and Nastia is the best one among them. I'm hooked on this beauty and I'm finding it hard to believe there is not a waiting list for a month, and even more - that there are no reviews!!! Her photos don't do her justice and the best thing is she truely treats you like the man of her dreams and the guy she's been dying to get in bed with forever.
---
Send comment