!
02.11.2014
VERY beautiful, much MORE than picture. sex was GREAT, but she is some cold...
---
Keith
28.08.2014
She became more beautiful with time. I forst took her as she just started working with GIA, and she was meh. Just a simple girl with beautiful face. Now her face and body look delicious, and she dresses good. Her sexual skills also improved. She's really good looking and also really best in bed from the ladies i've tasted in this agency. Also she's a little bit capricious and sometimes nasty according to her name, but that's ok.
---
Robert
26.08.2014
Last week I had an overnight date with Nastia, and I definitely can recommend her. What you get is a sweet, young, very hot and sexy girl. She's getting more beautiful every minute you stay with her, even better than all the pictures. She was great, really, payed attention to all my wishes, no rush, just superb in every point of view! In really every...!!! :-) Just thanks her again for a wonderful unforgettable time!
---
DT
31.05.2014
Nastia is a little timid and things started slow but once we found our Rhythm we had a great time. She is young, energetic and eager to please. Oral is with a condom as noted but her attention to your balls more than makes up for it. We had sex in multiple positions and really seems to enjoy it. She is very tight and her muscle control is well developed for one so young. Give her a shot or three you won't be sorry. As an added bonus you can skip your workout for the day. I am exhausted. ;)
---
A
29.04.2014
BRAVA PUTANA!
---
BestMan
03.04.2014
Took Nastia as an escort to the most important business party in my career. I trusted her because manager told me that she is classy and can behave well, and also speaks few languages. Her english is well, she is really classy and she looked fantastic in a gown I've sent her. Most important - she really were a great partner. She knew intuitively what to say and what to do, and party was flawless with her. Had no time to try her in private, but will do so in the nearest future.
---
jan
14.01.2014
Very interesting girl. She is akousi and preto woman.
---
Amour
11.01.2014
Do you have more naked pics of Nastia?
Answer: yes we have: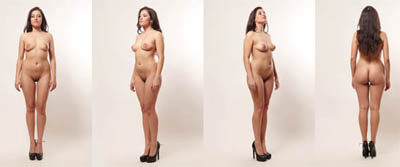 ---
Send comment