Steven
14.08.2014
Attention: Spoiler Alert! First, Great Agency. They have done everything that was possible to help me invite Larisa to spend some time with me in Dubai. The manager kept a tight rapport with me to facilitate this trip, recommending Larisa, travelling, and Visa. It was smooth set-up and worked like magic. Second, Larisa. Refreshing skin, amazing body, it is rather complicated that you would need to spend a very long time trying to understand which part of her body is the most beautiful. The pictures underestimates her calm and original beauty. And the smile, well it gives you the feeling of satisfaction and familiarity, like you have known her for a long time. I could spend ages describing her body but the synopsis of this discovery is that you will find exceptional body parts that you cannot get enough of looking, touching.. and you know..! She takes no joke when it comes to cleanliness, in other words she was edible. Third, Larisa. As personality goes, she was very easy to talk to, intellectual, and confident. She is not a person you mess with, she respects you, and she needs to be respected. For the casual time we have spent together, 4 days, she was so nice to be with, like you are spending time with your girlfriend, she kept my phone and my medications in her purse, and kept reminding to take my meds. And when you are out with her, she acts like you are the only person there. Forth, this whole experience was great, I would have asked Larisa to marry me if she liked me a little bit lol. If you need a young female peer that you can be yourself with, and enjoy the company. It's Larisa. And if you need an agency who are true to giving the best service it's this agency. Thank you. It was real fun
---
LARISA
07.07.2014
I have new fabulous accessories for BDSM sex and I improved my skills in this thing. Read about it here !
---
S@Berlin
23.04.2014
I spent two days with Larisa a week ago. The photos are real, but I liked her much more in person. She's very beautiful, looks fabulous without any makeup, has hypnotizing green/gray eyes, and is very expressive. She is very young, looks very young, but her knowledge of places, culture, food, wine, etc. is unusual for such a young girl. I liked that a lot. She also has very good language skills. Her English is excellent, as is her Italian. She's perfect for longer term bookings, you won't be bored or run out of conversation topics. Larisa was always impeccable. She is also good in bed, experienced, and accommodating. I had a very good time, and highly recommend her. I wish her the best.
---
Mike 04.04.14
04.04.2014
Delightful evening with Larisa yesterday: the photos are 100% authentic but don't capture a lively smile. She was great to talk to, very intelligent and converses well on a range of subjects, has her own outlook on life. As for sex, it is almost 0900 the morning after and I still have a big grin on my face. Look forward to seeing her again.
---
03.04.2014
This message is for men who love dominatrixes and for men who seek for new feelings in sex. I have my own new collection of cool toys that look fabulous, and feel even better!
1. All my toys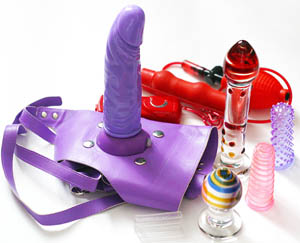 2. New anal fittings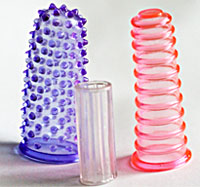 3. Butt plugs made of glass. Freaky and interesting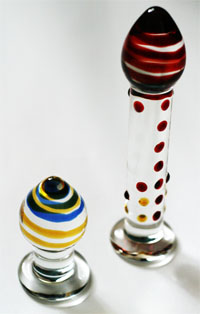 4. Vibrating anal extender - very cool!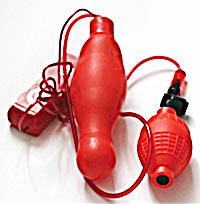 5. My new strapon. I love it!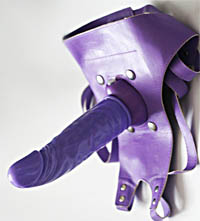 Playing with toys is included in my price
---
LARISA
06.03.2014
I decided to make a photo and show you guys all the toys that I have. They are 2 kinds:
1. The toys I use when I have sex with a man, when I'm dominating or just for fun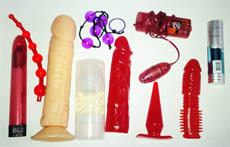 2. The toys I use for myself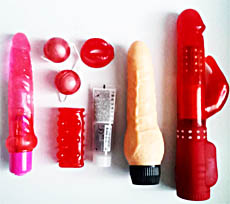 ---
Ivan
24.01.2014
Do You have any nude Picasso of Larisa? Thx
Answer: Larisa doesn't want to publish such pictures.
---
M.
12.11.2013
Dear Gia! I would like to thank you for meeting me with Larisa! Very charming, smart and polite girl! Her body is just amazing. And it looks much better in real life, than on photos! And also her way to move is.. Just fantastic! Hoping to see her again.
---
Robert
19.10.2013
I spent some time with Larisa yesterday! Really a cute lady. No doubt about it, she loves her work, and you can feel that, when having sex with her! Recommend!
---
Colin
16.10.2013
Took Larisa on a business trip not so long ago, was shocked with result... She is hard working and absolutely great when it comes to big company meetings, she can charm everybody and that will help you if you want to show your business partners how's everything cool in your life (esp. with women)... She was useful for my career and I spent some happy time with her.
---
jamie p
23.08.2013
larisa is so sexy she could get me so hard
---
Send comment